I don't really buy into dieting and detoxing and fasting. For every bit of information out there, there's usually something else debunking it. I'm also not really one for talking about weight, eating and health habits so I wasn't sure whether to blog about this at all. However, a few people on Twitter said they'd be interested so I'm planning to do this overview and then a short daily update to let you know how I'm getting on.
I've always been big into food and happy with the way I look and feel, except over the past year or so I haven't always felt 100%. Sometimes I'm knackered even though I've slept for hours, or I seem to have an constant sore throat and runny nose. I sometimes feel uncomfortable and bloated after eating and so I feel like something needs to change.
I also know that I don't eat particularly well, and I've only got myself to blame for that. Breakfast is sometimes often a chocolate croissant from Sainsbury's, I don't put the effort into meal planning that I know I should, I take a bit of every single cake going around the office and I don't eat enough vegetables even though I do genuinely love them. I also know that in the last couple of years I've been drinking wine more frequently, and moving around a lot less. I used to have an on-the-move job and now I'm desk based and naughtily don't always take a lunchbreak or move around much during the day.
I mentioned all of this to a friend of mine who told me she'd followed the plan from
Patrick Holford's 9 Day Liver Detox
and was impressed with how much better she felt afterwards. She gave me her copy so I thought I'd give it a try and see if I can get some noticable improvements in how I feel. It's also a chance for me to kickstart some new healthy eating habits now that I've moved in with my boyfriend and to a new area in South London.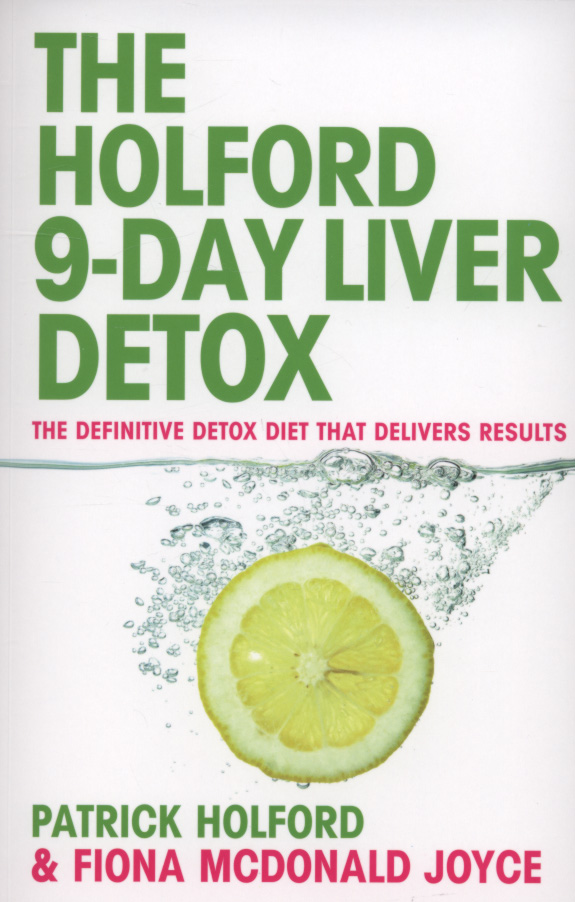 Now, obviously I'm not a health professional, and you won't find me telling anyone what to eat or drink or do or think or feel, this is just my experience following this particular book.
Holford's meal plan encourages you to spend nine days without milk, wheat, caffeine, alcohol and bad fats. Caffeine and alcohol I can manage no bother, but I love bread and cereal and cheese so it will be interested to see how I fare without milk and wheat. Once the nine days are over these foods are gradually reintroduced so that I can pay closer attention to how they make me feel.
The book includes a nine day meal plan covering breakfast, morning snack, lunch, afternoon snack and dinner. The meals seem really varied and interesting, and all the recipes are included. There's not a single one I don't like the sound of which is a good sign! There are two key things that you have with your meals every day:
Essential seed mix – this is a mix of flaxseeds (linseeds), pumpkin seeds, sesame seeds and sunflower seeds ground up and then sprinkled over porridge, soups or salads.
Super greens mix – this is a pesto-like blend of spinach, watercress, basil, parsley, lemon juice and olive oil which is added to at least one meal a day. It smells AMAZING and I'm really looking forward to having this a lot more.
The book recommends starting the meal plan on a Saturday, presumably to give yourself a bit of breathing space in the first few days if you have any withdrawal symptoms from sugar/wheat/dairy, and also the time to be organised with cooking. I don't think you could just start this diet without a fair bit of preparation, both mentally and physically. I know from experience that the biggest thing that gets in the way of my meal planning is my social life. I've found a space in my diary where I don't have many plans for the next nine days, so I decided now would be the best time, and I'm keeping my evenings relatively free so that I don't get tempted by wine and cheeseburgers!
There is also has a shopping list section in the book where it details what you need to buy for days 1-5 and then another list for days 6-9. I typed this up and over the past few weeks I've been picking up the dry ingredients, then did a big shop on Saturday morning for the fruit and veg I'd need for the first few days. Again, preparation is key to success here. In total I've probably spent about £50 so far as, although fruit and veg can be cheap, items like nut butter, rye bread and nuts and seeds can really add up. Buying things in batches helped spread the cost.
I love to be organised when it comes to food and cooking. If not in the fridge, I've stored everything in a few big plastic tubs so that the ingredients are easy to access and I don't get distracted rummaging around the kitchen. We've just moved house and still have a lot of boxes to unpack so I think this is going to be really helpful for me. My plan is to prepare in advance by making meals the night before, including portioning up my daily snacks. Having lots of Tupperware in varying sizes helps massively! Some of the evening meals are things which can be eaten for lunch the next day.
So, on to the food...
Day 1 has been pretty great. Breakfast was a muesli made of porridge oats, ground almonds, seed mix and blueberries. Really tasty and although I don't normally have breakfast as soon as I get up, I did manage to eat it all and though I am normally reaching for a biscuit at 10am I didn't feel peckish again until about 11:30. Snacks were things like plums, nuts, olives, all stuff I really like. Lunch was a salad of chickpeas, celery, artichokes, sesame seeds and a serving of the greens mix I've mentioned above.
Dinner was a fennel, mixed rice and green lentil pilaf which I really loved and that'll be lunch tomorrow too.
Yes that looks a bit rubbish, but it was really delicious. I feel like I'm off to a great start and am really excited about the next eight days, even though my sister has just wandered in eating a packet of chocolate digestives!
Mood: Excited
Motivation: 10/10 – Feeling really eager and, most importantly, prepared. I really want to see this through to the end of the 9 days.
Stomach: 7/10 – Not too much discomfort, but to be honest I'm not really sure what is good and bad.
Energy: 6/10 – Well it is Monday!