Well just like that, the 9 Day Liver Detox is over. Need a recap? You can read all my posts to the previous days here:
I can't lie, I felt absolutely horrible on Day 6 (Monday), mainly down to totally overdoing it with the enthusiastic Sunday morning run. I seemed to forget that when you start running after a massive break, you will feel sore afterwards. Well I felt so sore I could hardly walk, particularly not down stairs, and I had a dull headache all day which I was worried would be down to the milk I'd consumed from the yogurt on Sunday. I'll be keeping an eye on how I feel the next time I have milk products to see if there is any similarity.
Lunch was leftover bean and artichoke stew and dinner was some roasted vegetables followed by a warm bath and an early night. I didn't have much of an appetite on Monday.
Day 6 (Tuesday) was probably the hardest day about from Day 2. As it was the last day, my brain gave me quite a lot of "well what's the point, it's just the last day" chat and I had to stop myself from going out in the afternoon to buy a treat after a really busy morning.
Lunch was a portion of chickpea and sesame salad (really quick, really filling, really tasty) and for dinner I made a carrot and courgette soup with LOADS of garlic and ginger to give me a boost and hopefully stave off a cold I can feel coming on.
So now that it's all over I'm feeling pretty great, and superduper proud of myself for sticking to the plan for the whole 9 days. I'm surprised that it was over so quickly. I feel healthy but not astoundingly so. I have been sleeping more deeply and waking up feeling rested, but this could also be down to my new house which is much quieter than the last. My skin feels clearer, no doubt down to how much water I've been drinking every day and the abundance of nutrients from all the fruit and veg.
The biggest difference is that I don't seem to crave sugar as much as I did before. I did wonder if I'd wake up this morning and head straight to a shop to say HELLO to my old friend, the chocolate croissant, but it honestly didn't even cross my mind.
Doing this plan has forced me to get into the habit of eating a good breakfast each morning and encouraged me to eat more fruit and vegetables, cook from scratch and manage a weekly meal plan. Writing out the meals for each day helped me focus so I'm going to keep doing that. Sometimes I moved things around where it was convenient, but for me this is much better than getting home and having to choose what to cook.
It's also armed me with a few lunches that I know I can prepare in advance and that will keep me full from the afternoon and avoid the 3pm slump where I'm normally trotting off to the vending machine. I'm going to start carrying healthy snacks, nuts, seeds, veg sticks and seasonal fruit as I find that when I have something healthy to snack on, I don't crave something chocolatey.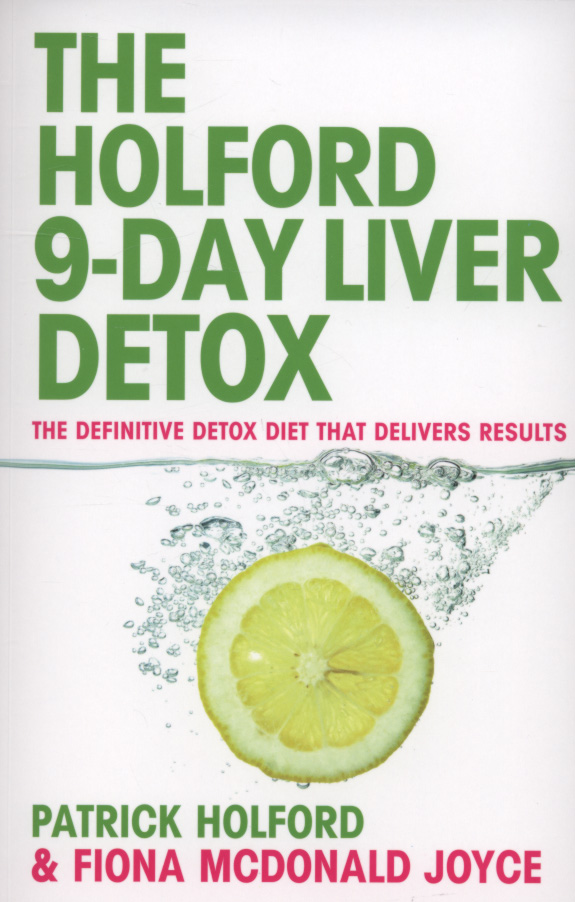 Patrick Holford's 9 Day Liver Detox
is the name of the book, I thoroughly recommend it if you're looking for a way to kick start some healthy eating habits. Almost all of the recipes I've had have been really tasty, and I'll definitely be eating a few of them again, particularly the salmon with leek and lentils, the fennel pilaf and the bean and artichoke stew. The soups are also really yummy, and would freeze well if you wanted to make a big batch.
Thanks for all the comments and support I've had from everyone (both on and offline), I appreciate these posts can be a bit boring but writing about my experience has really helped me stick to the plan. I'm going to check in again in a week to update on how I've felt about reintroducing milk, wheat, caffeine and alcohol - fingers crossed for no problems!